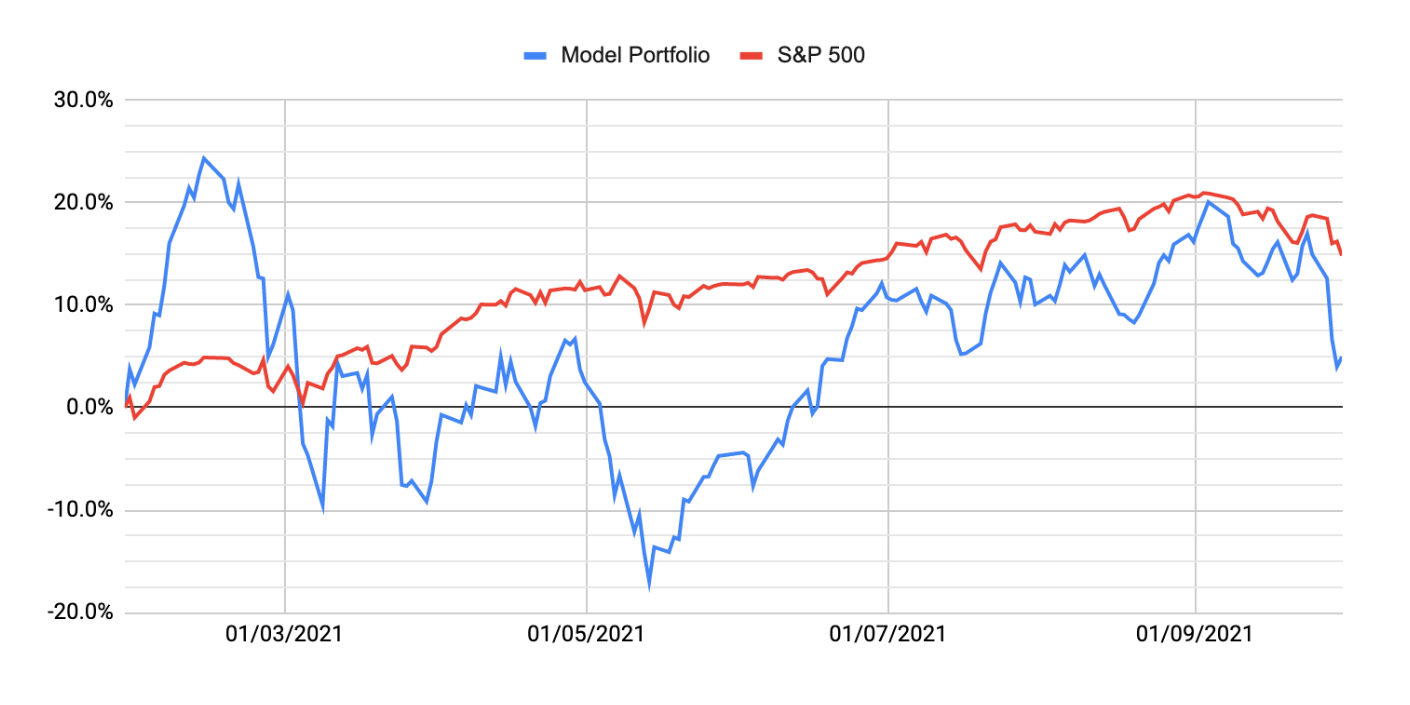 It's time for the Q3 review of our model portfolio, a collection of 15 stocks that we selected in January as our core investments for 2021.
Following a nice recovery in Q2, the model portfolio was steadily making gains during the third quarter, but on the 22nd Sep the market started trending downwards and growth stocks were hit harder than the general market, and the model portfolio lost 15.1% in value by the end of the quarter while the S&P lost only 6.1%.
Only eight out of the 15 stocks are showing positive returns from the inception of the portfolio in Jan, with just six of those beating the S&P. However in most cases, this underperformance is not a result of the company failing to execute, and was driven by macro-economic factors impacting the value of future cash flows, which growth stocks are far more dependent on than more mature companies.
In today's episode, we dig into some of the key stories and updates for each stock in the portfolio.
10/92